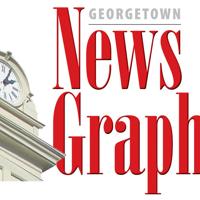 SC Humane Society Prepares For New Adoption, Education Center | New
The Scott County Humane Society (SCHS) is preparing to build a 5,000 square foot adoption and education center in Georgetown, according to a press release. SCHS purchased 4.5 acres of land at 1376 Lexington Road.
The humanitarian society has existed in Georgetown since 1981, with the aim of removing animals from shelters.
A new facility will provide more space for "adoptable housing for cats and dogs; meeting and reception rooms for adopters to meet their new pets; space to isolate sick animals so that they can heal; large community hall for education in pet ownership; and washing / grooming / laundry areas, "the statement read.
SCHS is asking the community to help them start this project. With a goal of $ 650,000 for the construction project, Kriss Lowry, chairman of the board of SCHS, said they were almost halfway to their goal.
"This adoption center took a long time to arrive," said Lowry. "Thanks to a very kind supporter, we bought the land and the development plans were approved. It is time for all of us to make this a reality for homeless and needy animals. "
Visit sc4paws.org for more details on how to help the project.
In 2020, 646 cats and 365 dogs were adopted by the Scott County Humane Society. According to the release, $ 10,000 per month is spent to "fully check all foster animals."