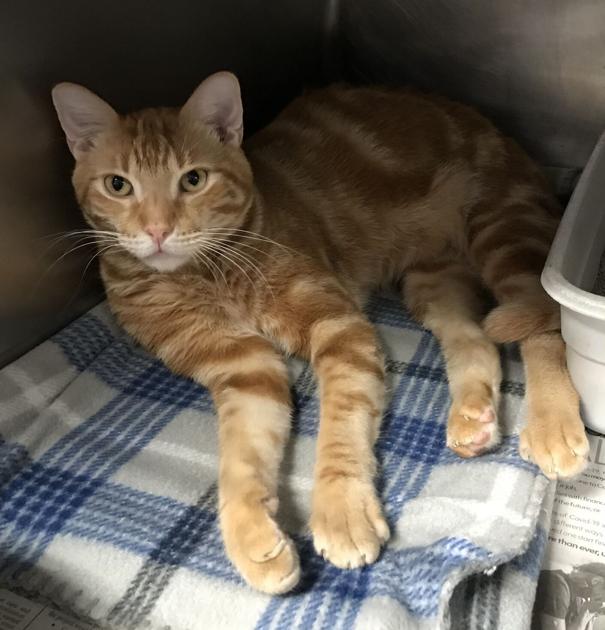 PET OF THE WEEK: Oliver | Pets
Identification number: C21-0048
AGE: 1 year
SEX: Male, castrated
RACE: domestic shorthair
COLOR: Orange tabby
WEIGHT: 10 pounds
FeLV / FIV / HW: Negative
Oliver was brought to us by Brawley Animal Control while he was roaming in March of this year. Oliver was very scared when he first entered, but quickly returned after about a day. All he needed was a little time and lots of hugs from our cat care technicians. Oliver is one of the favorites among the staff. His primary caretaker says he is one of the sweetest, most loving cats we have in our care! Oliver absolutely loves people's affection; he loves to be held and he likes to gently knead his paws when loved. Oliver does very well with everyone he has met, and he does very well with other animals as well. It's unclear why no one went looking for Oliver, but it's clear to us that he would make the perfect addition to any furry family. If you would like to make an appointment to meet Oliver, please call the shelter during our opening hours or email us at [email protected] Meetings and greetings are by appointment only. Oliver's adoption fee is $ 60.
The benefits of adoption include:
– Up to date vaccinations
– FeLV, FIV & Heartworm tested
– Sterilize / sterilize
– Microchipping
– A FREE wellness check with a local veterinarian.
1575 West Pico Ave.
El Centro, CA 92243
(760) 352-1911
Working hours
Tuesday-Friday: 2 p.m.-6 p.m.
Saturday: 11 am-3pm
Sunday & Monday: CLOSED
* Closed on all major public holidays *