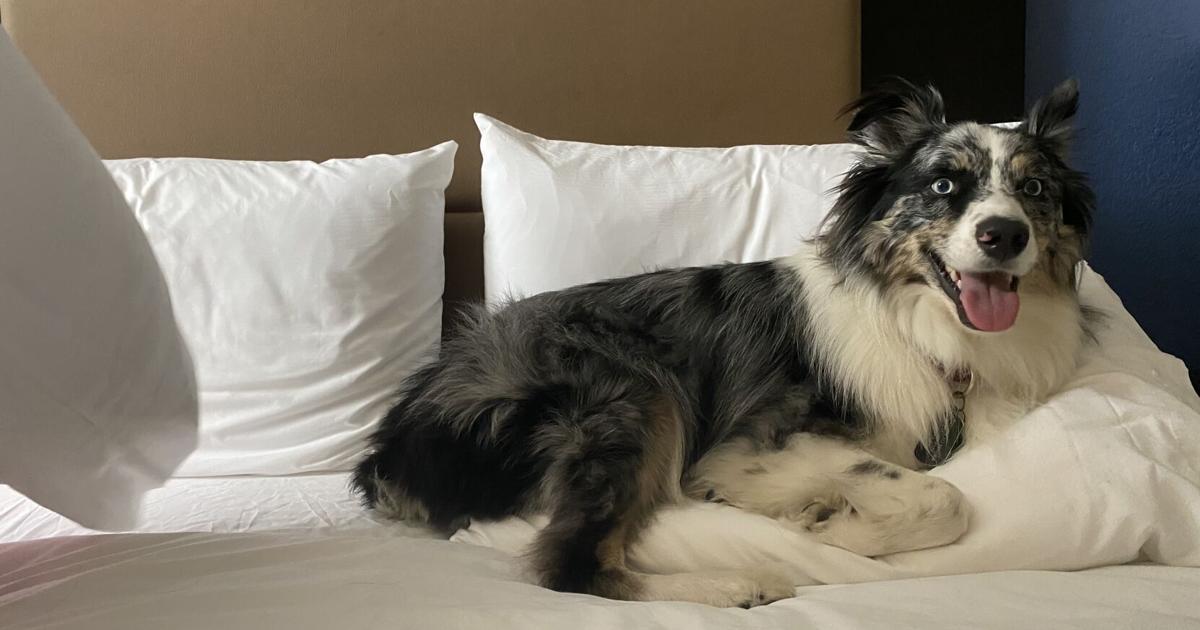 PCSing with furry family members | Alive
It's PCS (permanent station change) season and for those with four-legged family members, there are things you need to know if you're moving with a pet.
Fortunately, the Fort Hood Veterinary Center has provided regulatory information and helpful tips for those PCSing with pets.
Those who are PCSing, TDYing (Temporary Duty Assignment) or deployed and have pets should ensure they have a plan for their furry family member and are reminded that neglect and abuse animals are punishable offences. Do not leave animals loose on post or leave them in accommodation without a care provider.
Also, if you are about to leave Fort Hood and PCS for another location, please start the process early. If you are moving to a CONUS (Continental United States) location, prepare your pet with a rabies vaccine and a minimum microchip and schedule a health clearance appointment within 10 days of travel.
If you are moving to an OCONUS location (outside the continental United States), it is recommended that you start the process 3-6 months early. Each country has different requirements for importing animals. The best source of information on each country's requirements for importing a pet is the USDA (United States Department of Agriculture) Pet Travel website APHIS (Animal and Plant Health Inspection Service). Almost all countries require at least a rabies vaccine, microchip, and health certificate endorsed by a USDA veterinarian within 10 days of arrival. Some countries have additional requirements. The Fort Hood Veterinary Center is available to help you obtain health certificates for your pets.
Additionally, each airline has different requirements for traveling pets. Please work with your airline to arrange your pet's travel with the airline.
If you are PCSing at Fort Hood and will be living on post or in off-post government housing:
1. If you live in Fort Hood, including government housing next to Main Post, your pet must be registered with the Fort Hood Veterinary Center within five days of bringing the animal into the housing. You must provide proof of all current vaccines, tests and microchips to be considered properly registered by post.
2. Dogs and cats housed on the post must have vaccinations, microchip and negative annual stool and heartworm test results.
3. There is a limit of (two) pets per household.
4. Cats should be kept indoors only.
5. Dogs must be under the physical control of the owner at all times in public areas.
6. The following breeds of dogs, as well as their mixes/crosses, are prohibited in post accommodation: American Pit Bull terriers ("Pit Bulls"), Staffordshire terriers, American Staffordshire terriers, American or English Staffordshire Bull terriers, Rottweilers, Doberman Pinschers, Chow Chows, Presa Canarios, Cane Corso and Mastiffs. Also prohibited are wild canids such as coyotes, wolves, and jackals, and their mixes (i.e. "coydogs," wolf-dog hybrids, etc.).
7. Any dog ​​showing a propensity for dominance or aggressive behavior is also prohibited in post accommodation.
8. Breeding for profit is not permitted in post residences.
9. Only domestic cat breeds are permitted to reside in on-post accommodation; feline hybrids with bobcat, margay or ocelot are prohibited.
10. The following animals are not permitted at any time in on-post accommodation: reptiles of any kind; rodents of any kind, other than hamsters and guinea pigs; ferrets; hedgehogs; skunks; raccoons; squirrels; farm animals; monkeys; birds of prey; arachnids of all kinds; bees in a colony or hive.
For more information on Fort Hood's Pet Lodging Policy, please visit www.forthoodfh.com/resident-resources.