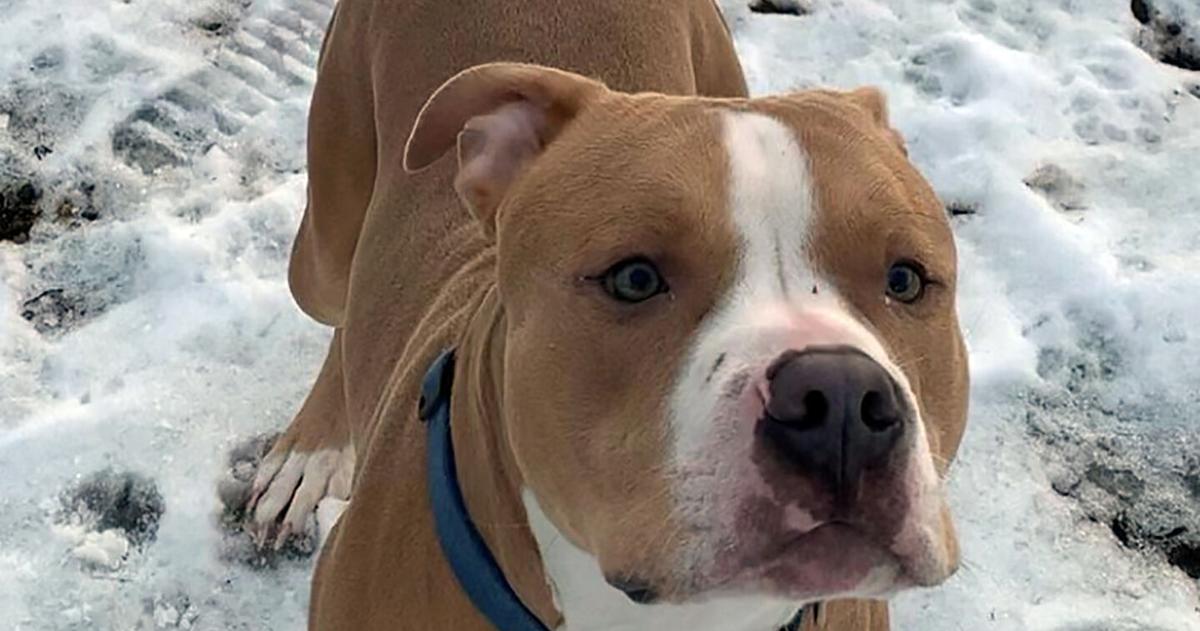 February 1 Face of the Day: Dwayne the Dog | face of the day
Dwayne the dog is a sweetheart, and he hopes local romantics and animal lovers will sign up for a Midlands Humane Society Valentine's Day Wag-A-Gram.
Dwayne is a 2 year old male pit bull terrier who is currently available for adoption at Midlands. Shelter staffers say that underneath his beefy exterior, Dwayne is quite the darling. The hugs and kisses just keep coming once he becomes your friend. He has not yet been tested on dogs, but volunteers say he has shown no responsiveness on his walks.
Due to the breed ban in Council Bluffs, Dwayne will need to be adopted outside the city limits. Her adoption fee is $225, which includes the modification, a microchip, and age-appropriate shots.
Midlands is currently gearing up for the annual Wag-A-Gram fundraiser. Local romantics can surprise loved ones with office or home visits from a shelter dog ambassador. The cost is $45 and includes a Valentine's note, a long-stemmed red rose, and a cookie. For an additional $15, a plush dog toy will be added to the order. Go to midlandshumanesociety.org or visit the shelter in person to reserve a spot.
For more information on placement, volunteering and giving opportunities, visit midlandshumanesociety.org or by calling 712-396-2270. Like their Facebook page to follow the daily news of the refuge. The shelter can also be found @midlandshumane on Twitter and @midlandshumanesociety on Instagram.
Get local news delivered to your inbox!