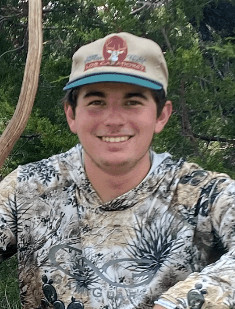 Big Game Hero™ has a winner
Hunt contest awards $25,000 and elk hunt to Conner Duennenberg in name of conservation
SCOTTSDALE, Arizona – February 3, 2022 – (Newswire.com)
Thousands of hunters participated and a winner was announced. Big Game Hero is pleased to award longtime student and hunter Conner Duennenberg $25,000 and a once-in-a-lifetime experience.
Duennenberg will embark on a 5-day elk hunt with Turner Ranch Outfitting in Vermejo, New Mexico. The reserve works to restore and preserve a number of endangered species, including American bison, American polecat, and cutthroat trout.
"Wow! I don't even know how to react right now – I'm so happy. I'm speechless," he said upon hearing the news of his win. An avid outdoorsman, Duennenberg is studying real estate with a focus on agriculture to pursue a career in ranch sales.
The Big Game Hero Competition aims to raise global awareness of the importance of wildlife conservation. To support this mission, Big Game Hero, LLC will donate a portion of the net proceeds to the Arizona Big Game Super Raffle (AZBGSR), a 501(c)(3) organization. A volunteer group of sports enthusiasts started AZBGSR in 2006 to raise substantial funds for wildlife habitat work in Arizona. Every dollar raised by the charity goes directly into conservation efforts in the Southwest.
Big Game Hero was sponsored by Vortex Optics, an American, veteran, family-owned manufacturer of hunting, outdoor recreation, and law enforcement optical gear.
Learn more at www.biggamehero.com.
Related Files
Big Game Hero logo.png
press release department
through
Newswire.com
Primary source:
Big Game Hero™ has a winner