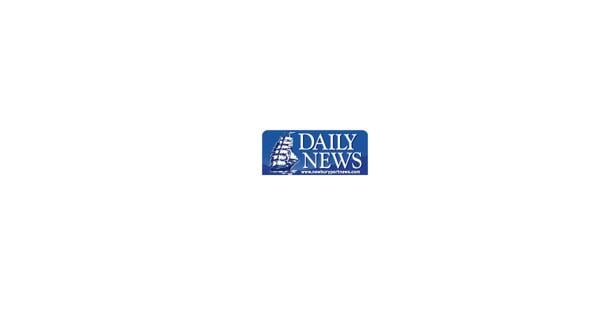 BareWolf Brewing lets the dogs out on Saturday | New
NEWBURYPORT – An Amesbury craft brewery is looking to make a splash across the river and will host the first Newburyport Dog Bash at Cashman Dog Park on Saturday afternoon.
The Newburyport Dog Bash will run from noon to 4 p.m. and will also feature an adoption event hosted by non-profit animal rescue based in Groveland, Sweet Paws Rescue.
Eli Bailin is the event organizer for BareWolf Brewing, which has been brewing craft beers on Oakland Street in Amesbury since 2017.
Although the craft brewery has spent the last five years growing its business in Amesbury, BareWolf Brewing wants to expand its visibility by hosting a community event in Newburyport.
Tickets for Newburyport Dog Bash are $5 and can be purchased at https://www.eventbrite.com/e/newburyport-dog-bash-tickets-322616002147and all proceeds should benefit Sweet Paws Rescue.
"I've gotten a few dogs through Sweet Paws and they usually bring a big crowd," Bailin said.
Sweet Paws Rescue is a non-profit, foster-based animal rescue organization that has rescued nearly 18,000 puppies, dogs, kittens and cats since 2011.
Cynthia Sweet is the founder of Sweet Paws Rescue and says an adoption event is a special occasion that focuses on serious potential dog owners who have a good home while they wait for their future pet.
"People can come on Saturday and learn what we do. It will be educational, informative and fun and inspiring," she said.
Potential adopters must be approved by Sweet Paws Rescue. More information can be found on the Sweet Paws Rescue website at sweetpawsrescue.org/.
"Most rescues don't adopt just anyone. It's not just an open adoption event where you can just show up and pick up a puppy. We want to make sure our adopters are serious dog owners," Sweet said.
Co-founder of BareWolf Brewing owner Stevie Bareford said he's been to a number of Sweet Paws Rescue adoption events and found them hard to forget.
"It's pretty amazing to be there when someone adopts a dog. They ring a bell and everyone's eyes are misty. You can get addicted to it and I don't know who has a better time, humans or dogs," he said.
Gifts for dogs
Musical act Ward Hayden and The Outliers will play from 12:30 p.m. to 3 p.m. on Saturday and a BareWolf Brewing beer garden will be available for adults 21 and older.
Bailin promised to have "lots of doggie goodies" available Saturday thanks to Enjoy Your Life sponsors Arthur S. Page Insurance and Natural Dog. The first 200 ticket holders will receive a free tote bag filled with goodies.
"We just want to throw a big party for the dogs and their families. So buy your tickets in advance," he said.
Although Bailin said he expects good weather on Saturday, the Newburyport Dog Bash has a rain date on Sunday.
Writer Jim Sullivan covers Amesbury and Salisbury for The Daily News. He can be reached by email at [email protected] or by phone at 978-961-3145. Follow him on Twitter @ndnsully.