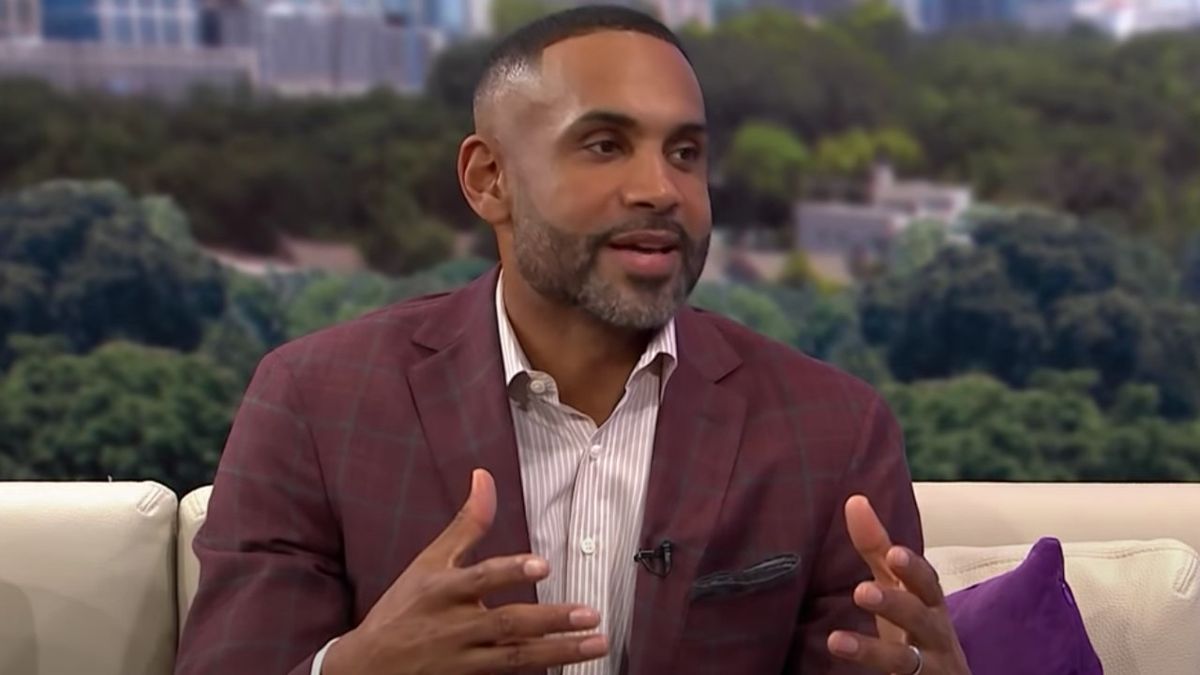 Amid Scottie Pippen's beef with Michael Jordan, Grant Hill shared some honest thoughts
Scottie Pippen's recent comments on Michael Jordan seem to have taken the sports world by storm. Since early November, fans have heard Pippen broadcast brutally honest thoughts it seems to suggest that he and his former teammate didn't have as close a relationship as many assumed. This had led to an important debate on the merits of his feelings, with fans and former players weighing in on the situation. Now, Grant Hill has become the latest NBA alumnus to speak out on the apparent rift between the revered duo.
Grant Hill entered the league in 1994, and as a result, he would have more than a few chances to face the two star Chicago Bulls players. As a member of the Detroit Pistons, Hill had some fierce showdowns in the Eastern Conference with the two. However, he always became a fan of theirs and appreciated what they accomplished on the pitch. So like many, he's disappointed to see what's going on in between:
The last dance, the Emmy-winning docuseries that aired on ESPN last year, seemed to be the catalyst for Scottie Pippen's apparent frustration. He seemed to agree with the show at first but, in his memories Unguarded, he was "pissed off" with him and said he "glorified" Michael Jordan without giving credit to the rest of the team. Pippen attributed this to the fact that Jordan's production company was involved in the creative process. He also says he told his other teammates about it and says they also felt "disrespected". Additionally, the former star player said Jordan "Basket in ruins."
Despite the praise it has received, the 10-part series has been a somewhat polarizing topic in some circles. The show, which premiered in the first months of lockdown last year, garnered favorable viewers, and keen watchers were quick to share their thoughts on social media every week. During his recent appearance on The truthGrant Hill admitted that he has yet to read the controversial book, although he has seen the document – and was asked to share his take on it:
Former Chicago Bulls players were among those to comment on Scottie Pippen's recent comments as well as The last dance. After Pippen spoke, Scott Williams called Michael Jordan the best teammate while also mentioning that in between, Jordan is more likely to respond to a text. Charles Oakely, who tended to agree with the ESPN production, was diplomatic in acknowledging his colleague's displeasure. However, Oakley also seems to think that Pippen's issues with Jordan actually stem from something that happened during their playing days as opposed to the TV project.
Elsewhere, former Houston Rocket and current Inside the NBA analyst Kenny Smith expressed his belief that the two Bulls players are still linked for life. He also believes the show didn't show anything that is factually inaccurate. His on-air co-star Charles Barkley also had no issues with the program. It was a little more brutal with regard to the comments of the briefs, however. Barkley said he believed his fellow Dream Team alum was just a "big game hunt" for the purpose of selling books. The Round Mound of Rebound then asked why the former little striker would choose to voice his opinions in a book instead of a live and / or public setting.
It was interesting to hear Grant Hill and so many other veterans contribute to the discussion. Over time, I just become more curious about who else might join the conversation. And of course, like so many others, I also wonder if Scottie Pippen will make peace with his basketball brother-in-arms.
Those who have not checked The last dance and want to see what it's all about, you can do that by streaming it on Netflix or ESPN +.