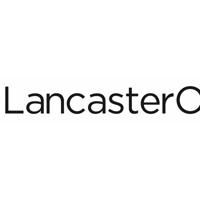 Alvin "Al" Edward Kashner | Obituary
Alvin "Al" Edward Kashner, 87, of Cookeville, Tennessee, died Thursday, February 3, 2022, surrounded by his family.
Born Monday, November 19, 1934, in Hickory Ridge, Pennsylvania, he was the son of the late Clarence "Mooch" Kashner and the late Charlotte Coutts Kashner.
Al was a 3rd or 4th generation coal miner in the Shamokin, Pennsylvania area for 15 years until a mining injury allowed him to attend Williamsport Tech where he learned electronic drafting. He worked as a draftsman for AMP, Inc in Elizabethtown, Pennsylvania until the company stopped manufacturing power supplies for the US military. Around this time, Al and several engineers decided to go it alone and started ACT (Advanced Conversion Technology) in Middletown, Pennsylvania, where he retired after more than 20 years.
Al moved to Cookeville, TN in 2021 to be closer to his family.
Al was very determined and a hard worker in everything he did. He always told his children "always give an honest day's work for an honest pay".
He loved all sports, especially football. His favorite teams were the Philadelphia Eagles, a season ticket holder for over 40 years, and Notre Dame football. He also had a passion for baseball and softball. "Big Al" as his softball teammates called him, playing until he was 52. Big Al led the league in most statistics. His second passion was small game hunting, but his real passion was deer hunting. Al had a hunting camp, spending time with his father, brothers, nephews, son Dan, and grandsons.
Al is survived by: the mother of his children, Mary Oberholtzer Kashner of Cookeville, TN; sons, Albert Kashner of Cookeville, TN, Daniel (Judy) Kashner of Cookeville, TN, John Kashner of Cookeville, TN; daughters, Sharon (Mark) Watson of Lancaster, PA, Diana Bickel of Lake Meade, PA; 9 grandchildren, 11 great-grandchildren, Uncle Hipper, Aunt Emily and brother David Kashner, Sr.
Besides his parents, he is predeceased by brothers Dick and George Kashner, his sister, Bonnie Kashner and his son-in-law, Greg Bickel.
A celebration of life is planned in Cookeville for family and loved ones. Another Celebration of Life will be held in PA at a later date.
In lieu of flowers, please consider donating to Wounded Warrior Project or Tunnels to Towers.
Online condolences can be directed to the family at www.presleyfuneralhome.com