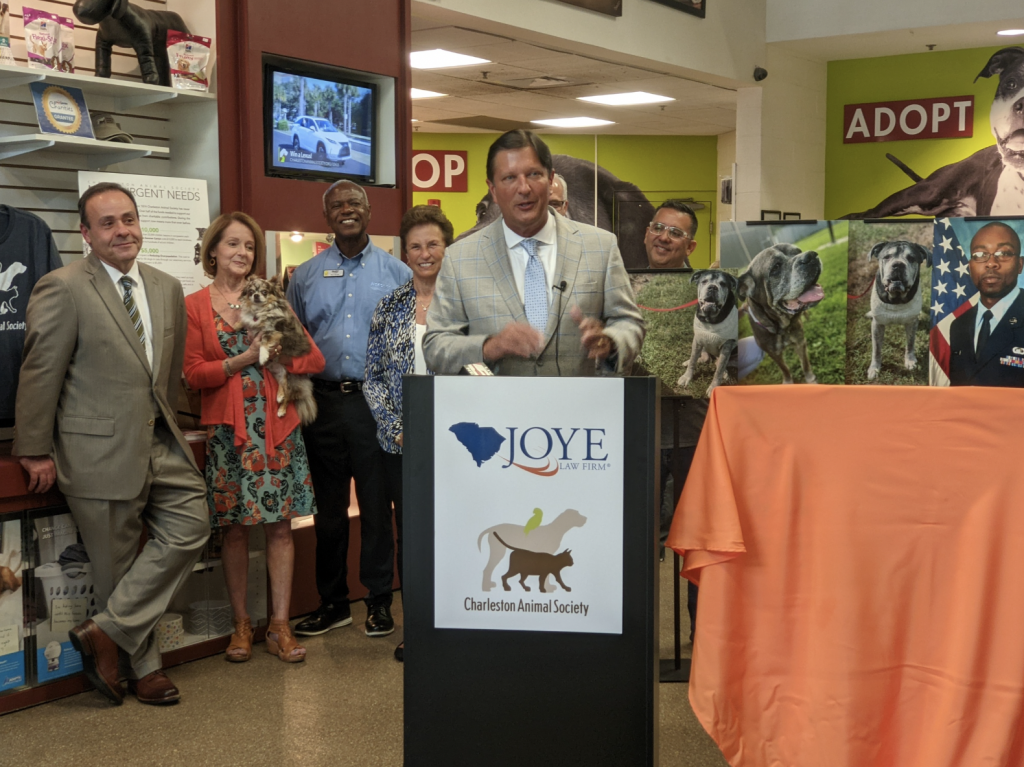 A Veteran's Legacy Lives On
No one wants to receive a call that a friend or loved one has been in a tragic car accident.
Stephanie and Tyson Brown got it
call about their dear friend and colleague Johnny Scott. "We are his only family, and we would do anything for him, and he would do the same for us," Stephanie said.
They sprang into action to stand alongside the Air Force veteran. When they arrived at the hospital, Johnny was paralyzed from the neck down, but his brain and verbal responses were intact. Time and time again, he asked nurses, paramedics, and anyone who would listen, "who will take care of my babies?"
Back home, Johnny had two eight-years old Cane Corsos, Gina and Luca. At 73 and 120 pounds, these gentle giants were on their own and suffered from arthritis and age-related skin issues. Luca also had a massive growth on her hip. While they were alone in Johnny's apartment, they had no idea their lives had just been turned upside down.
RESCUE OF GINA AND LUCA
As their human fought for its life, Luca and Gina received daily care from Stephanie and Tyson, but soon realized they would need long-term care and turned to the Charleston Animal Society for help. help. It didn't take long for our staff to fall in love with these nice old souls. Their big benevolent eyes and soft gray faces melt the hearts of all who have met them. Our veterinary team attended to all of their medical needs and our animal care staff made sure they had plenty of exercise, lots of treats and lots of love.
While in the hospital, we sent Gina and Luca's dad photos and videos of the two dogs playing, drooling, relaxing and enjoying the outdoors. He regularly asked how his dear canine companions were doing, and the Charleston Animal Society team made sure they were safe and comfortable in our care. As part of their daily activities, they trained in our socialization classes. The sites are specially designed to dogs to be able to go out and play with other dogs in the sun and in the shade.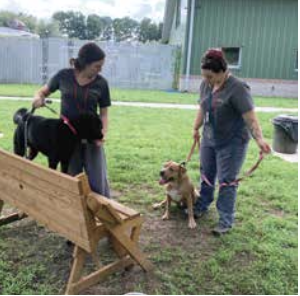 Joye Law Firm, which has supported the Charleston Animal Society for 15 years, stepped in to help manage Johnny's estate after learning of the situation.
"The Animal Society has done so much good in such a bad situation," said Ken Harrell, managing partner at Joye Law Firm.
"The people of Charleston are extremely lucky to have a world-class animal rescue organization right here in our backyard."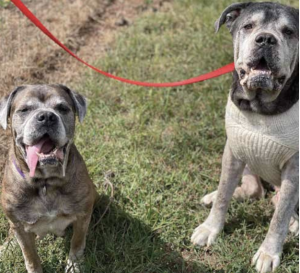 JOHNNY LOSES HIS FIGHT
Just days after Gina and Luca arrived at the shelter, news arrived that no one ever wanted to hear. The injuries that Gina and Luca's father suffered from the car accident were too severe and Johnny died. During this time of loss, the staff of the Charleston Animal Society was more determined than ever to ensure these adorable dogs had their best chance at a new beginning in a loving home.
In cases like this, the shelter will contact breed-specific rescue organizations that have resources, knowledge, and a community that is passionate about a certain breed. The two dogs were transported to a specific facility at the Cane Corso rescue organization where people with extensive knowledge of Cane Corsos can help them find the most suitable home.
KEEPING JOHNNY'S LEGACY ALIVE
Many lawyers and employees of Joye Law Firm are dog lovers. They knew Johnny would want to help Gina, Luca and other animals for years to come. Joye Law Firm took a step forward, making a memorial contribution of $100,000 to revitalize the playgrounds Gina and Luca ran and played in during their stay.
At a special presentation in June, the main socialization yards were named Gina and Luca Play Yards in memory of Johnny Scott. "For Johnny, as for many of us,
his dogs were more than pets. They were family," Joye Law Firm attorney Jeff Gerardi said. "This contribution will go towards helping other families and pets during difficult times, which we believe is a fitting way to honor Johnny's memory and help preserve his legacy."
Thanks to the law firm Joye, future abandoned and disabled dogs will have an incredible playground to relax.
Kay Hyman is the Community Engagement Director for the Charleston Animal Society.